Preparing for the Return to the Workplace:
Solutions that Mitigate Infections
A comprehensive workplace solution for workspace interiors, facilities & supplies.
Preparing for the Return to the Workspace Questionnaire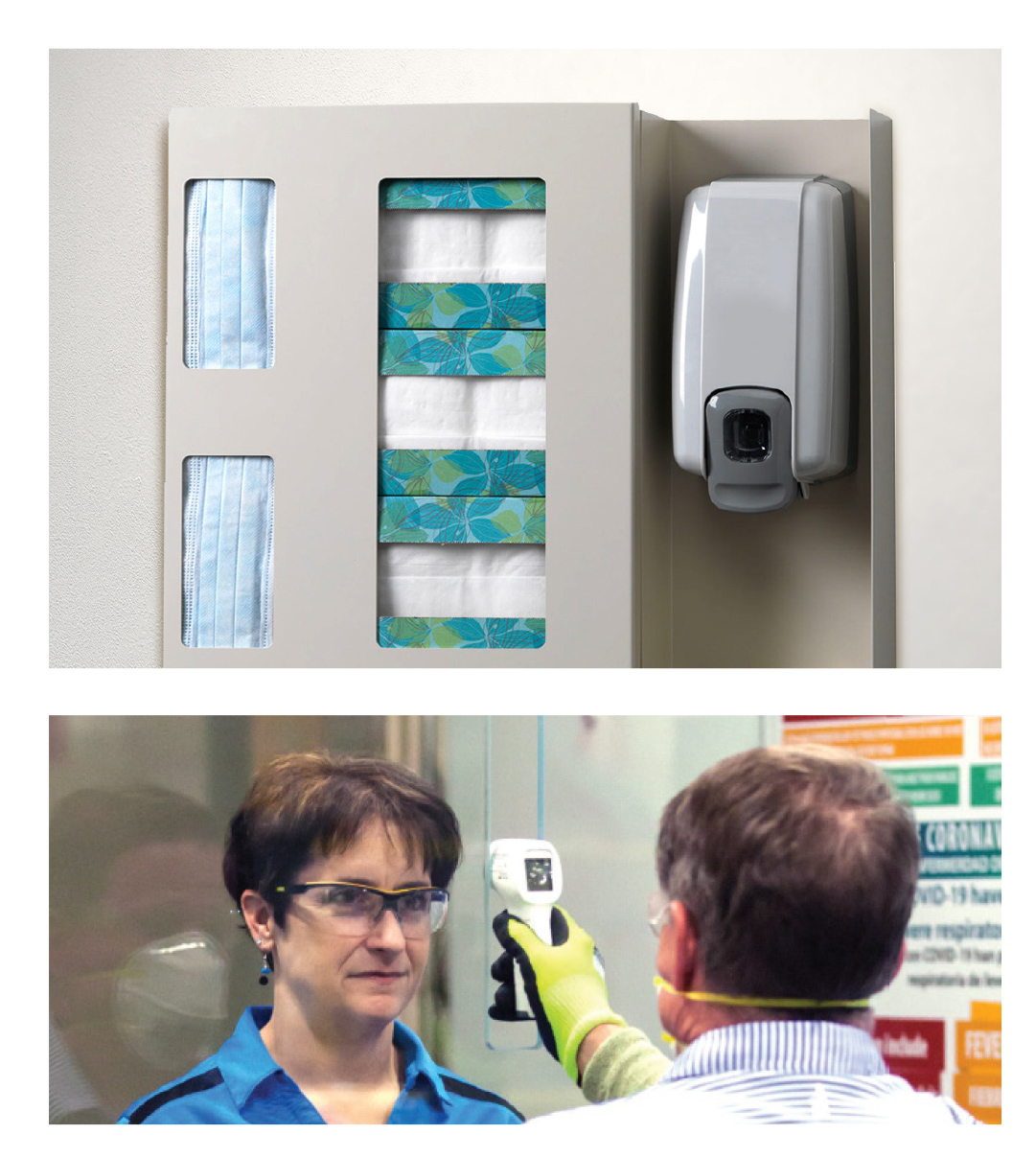 Personal Protection Equipment, Health Monitoring &
Touch-Free Solutions
• Masks
• Gloves
• Hand sanitizer
• Infection Prevention Centers for PPE storage and replenishment
• Infrared thermometers
• Tissues
• Touch-free trash receptacles
• Enclosures for wellness checks
• Back to Work Essentials: 1-month supply of PPE for each employee
(Inquire about our guaranteed subscription service)
Separation with Counter Shields
• Provide barriers / separation for your public facing employees
• Easily clean and disinfect
• Can be anchored to a surface or be free standing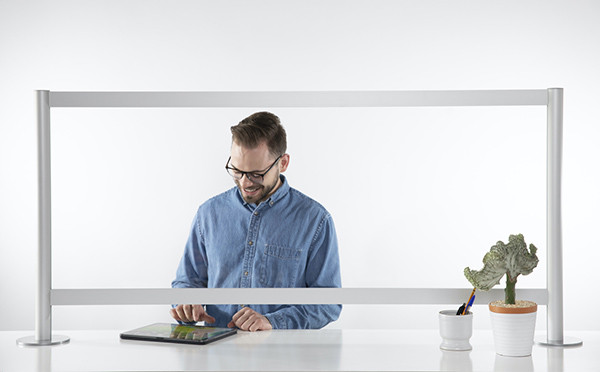 EPA-Certified Cleaners & Sanitizers
2-part system dilution control – clean and sanitize
• For floors, tabletops and desks
• Use with mop and bucket or spray bottle for surface cleaning
• Sanitizer is a registered EPA Covid-19 fighter solution
Home Office Solutions
• The new normal includes de-densified offices and work from home employees
• Provide home office equipment to increase productivity and comfort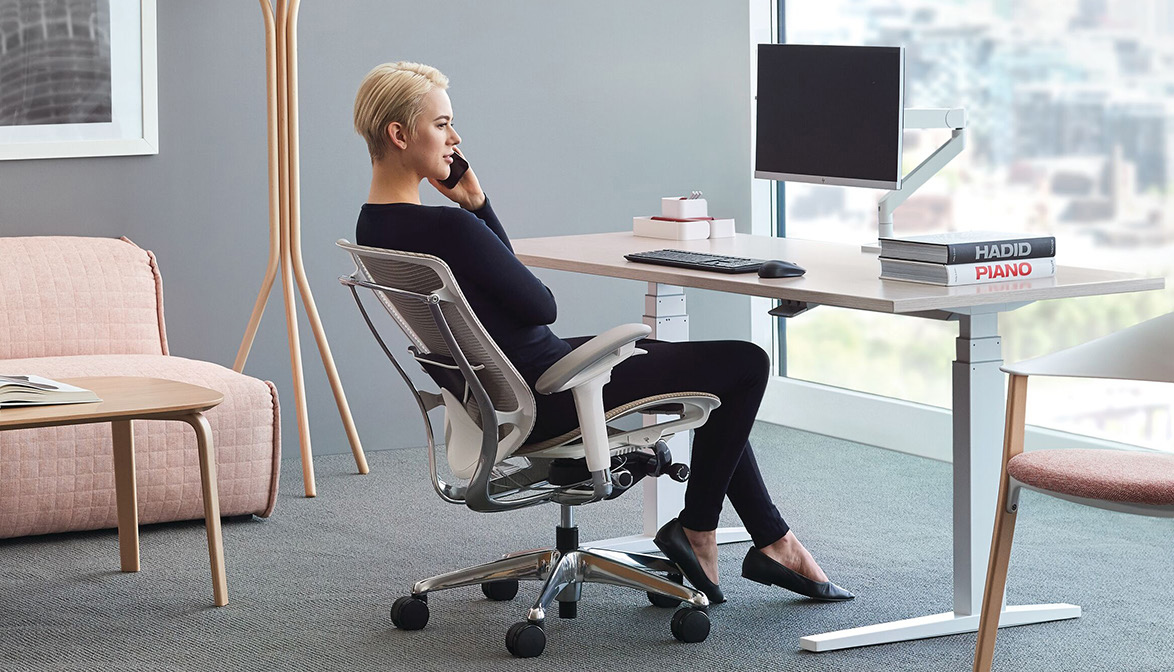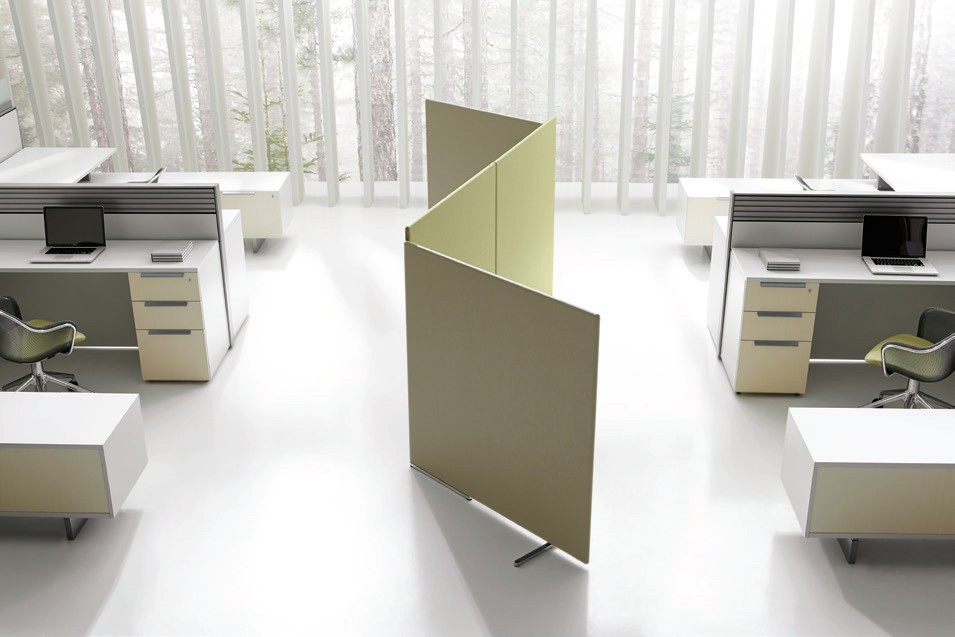 Separation with Screens & Panels
Layer protection in the open office
Build screens / panels as separation
Free standing, built up on surfaces or counters
Wrap work surfaces in screens
Mobile whiteboards double as health screens
Customize solutions for your spaces
HEPA Air Filters
The CDC warns us that air is more likely to transmit flu than surfaces; indoor air is 5x more polluted than outdoor air
Hospital grade, commercial HEPA air filtration
Purge viruses from the indoor air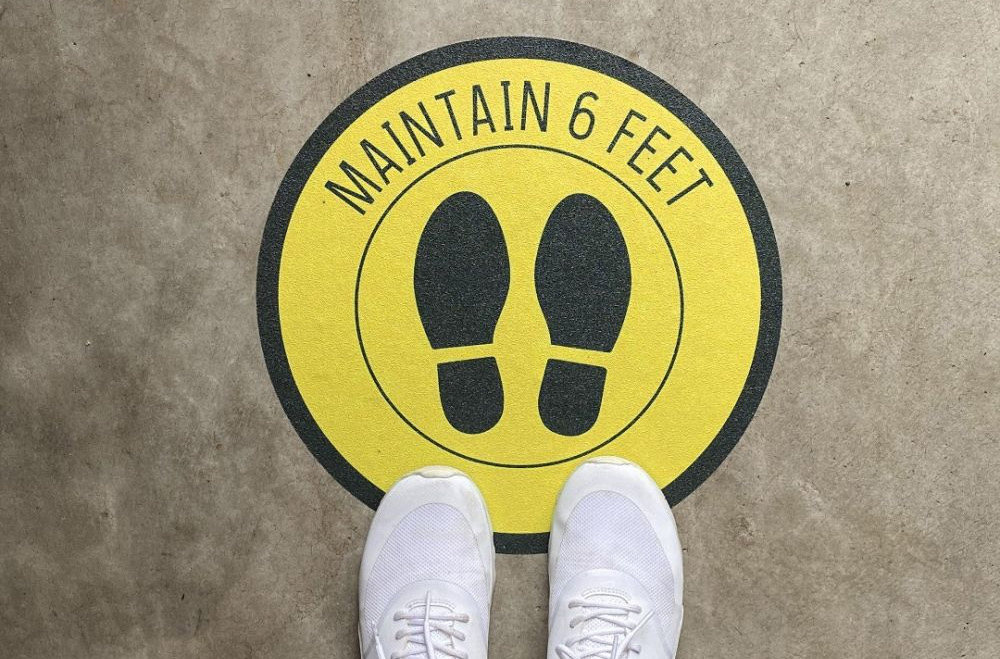 Social Distancing & Walking Path Signage
Floor decals and signage to enforce social distancing
Posters to encourage best practices
Indicators to direct walking paths
Reconfigure Your Workplace for Protection
Follow CDC guidelines for social distancing
De-densify open workspaces
Provide visual cues for personal workspaces
Reconfigure your current systems
Provide barriers & screens
Rethink use of conference & social spaces
Implement traffic patterns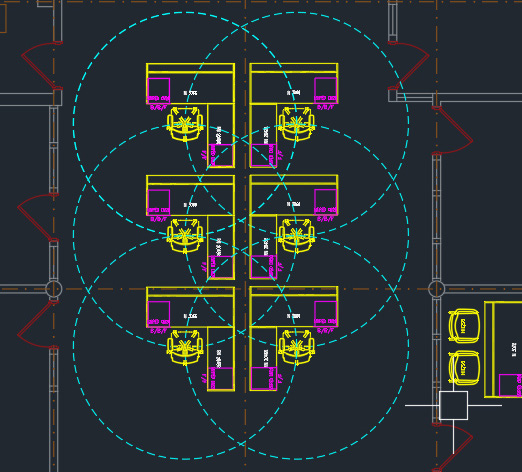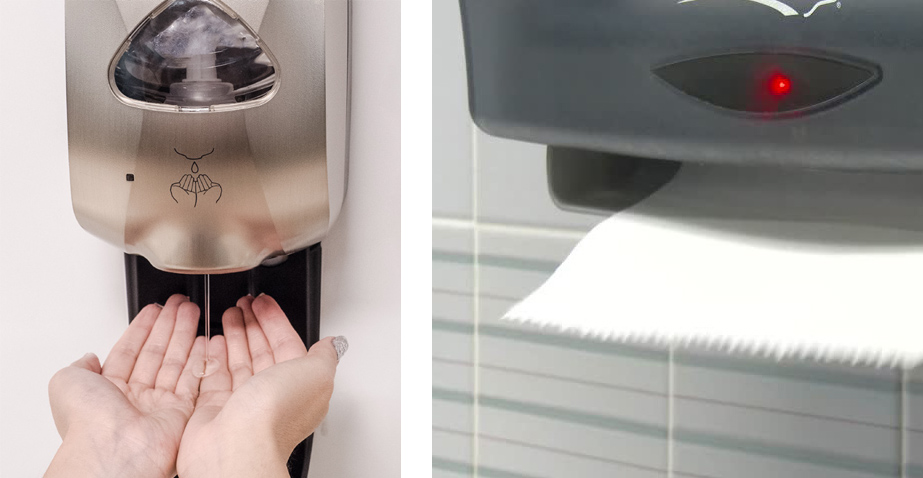 Touch-Free Solutions to Minimize Touchpoints
Hands-free hand-sanitizer dispensers
Hands-free soap dispensers
Hands-free paper-towel dispensers
Hands-free flush valves for toilets
Hands-free trash receptacles
Hands-free water faucet
Sign up for our
email specials!
Stay updated on our promotions and news about Office Solutions.